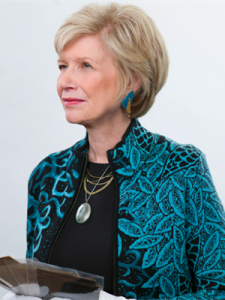 Debra Hess-Norris
Interim Dean, College of Arts & Sciences
Chair and Professor of Photograph Conservation, Art Conservation Department
18 E. Main St, 303 Old College
302-831-3696
dhnorris@udel.edu
​​Debra Hess Norris (she/her) is Chair of the Art Conservation Department at the University of Delaware, and Professor of Photograph Conservation She graduated magna cum laude with an interdisciplinary BA degree in chemistry, art history, and studio art (1977) and MS in conservation (1980) from the University of Delaware. Since 1985, Norris has authored more than 45 articles and book chapters on care and treatment of photographic materials, emergency response, ethics, and conservation education; a​nd taught more than 160 workshops and seminars (onsite and online) for conservators and allied professionals on the preservation of photographic collections worldwide, including in Russia, India, Lebanon, Morocco, Turkey, UAE, Jordan, Denmark, France, Finland, the Netherlands, United Kingdom,  Ireland, Israel, Mexico, Peru, Colombia, Brazil, Cuba, Benin, South Africa, Australia, New Zealand, China, Mongolia, and Japan.
With Jennifer Jae Gutierrez, she co-edited – Issues in the Conservation of Photographs – published by the Getty Conservation Institute in 2010. Today she is co-editing a book, Conservation of Photograph and Image Collections: Significance, Use and Care, with Nora W. Kennedy, Bertrand Lavédrine. (Publisher: Routledge, an imprint of the Taylor and Francis Group. Publication year: 2023) This work is made possibl​​e by the enormous help and expertise of coordinators Heather Brown and Luisa Casella and MANY chapter editors and authors worldwide.
She greatly enjoys fundraising and has secured more than $25 million in external grants for the Art Conservation Department at the University of Delaware. She has lectured widely on associated themes.  Norris was the chair of Heritage Preservation (2003- 2008) and president of the American Institute for the Conservation of Historic and Artistic Works (1993-97). She has served as president of the Conservation Center for Art and Historic Artifacts Board (CCAHA), US commissioner to UNESCO, and project director of the Mellon Foundation Collaborative Workshops in Photograph Conservation. Norris co-led the Middle East Photograph Preservation Initiative (MEPPI) with the Arab Image Foundation, The Metropolitan Museum of Art, and the Getty Conservation Institute. With Nora Kennedy, Bertrand Lavedrine, and other colleagues she launched a similar photograph preservation training initiative in Sub-Saharan Africa with a workshop in April 2014 in Benin. Norris helped to develop​ and implement the Iraqi Institute for the Conservation of Antiquities and Heritage (IICAH) in Erbil, Iraq, now led by the Smithsonian Institution, where more than 200 Iraqi heritage professionals have been trained in basic preservation techniques. She has worked with APOYOnline to develop workshops in Colombia, Cuba,  and Brazil for participants across Latin America.
Norris is treasurer of the Friends of the National Gallery of Denmark, a member of the visiting committee for the Department of Photographs, The Metropolitan Museum of Art and serves on the CCAHA Board of Directors. She also serves on the Historica​​lly Black Colleges and Universities(HBCU) Library Alliance Board,  the Alliance for HBCU Museums and Galleries Board, the Foundation for the American Institute for Conservation Board, the ICOM-CC FUND Board, and the University of Delaware Board of Trustees, as well as many advisory councils.
In 2002, Norris was inducted into the University of Delaware's Alumni Wall of Fame. She has received the Rutherford John Gettens Merit Award for outstanding service to the AIC (1998), the Sheldon and Caroline Keck Award for excellence in the education of conservation professionals (2004), the AIC University Products Award for distinguished achievement in the conser​vation of cultural property (2008), and the College Art Association/ AIC Award for Distinction in Scholarship and Conservation (2016).  In May 2018, Norris was named a Francis Alison Scholar, the top faculty honor at the University of Delaware.
Outside of conservation, Norris has served the College of Arts and Sciences as the interim associate dean for the arts and humanities (2006-07), associate dean for the social sciences (2007-08), interim associate dean for the arts (2011-12), the associate dean for graduate education (2010-12) and interim associate dean for the humanities (2016-17). Norris co-chaired the University of Delaware Path to Prominence strategic​​ planning process (2007-2009), served on the planning committee for Delaware Will Shine (2015-17) and the Middle States Accreditation Committee (2020-21), and served as vice provost for graduate and professional education (2008-10).
An interview with Norris is available on the Institute of Conservation Photographic Materials Group blog, and her life-long work to train new generations of conservators is celebrated in the Spring 2019 issue of The Magazine of the National Endowment for the Humanities. In January 2020, Norris led an intensive three-day conference and workshop on the preservation of photographic materials in San Juan, organized in collaboration with the FEMA Joint Recovery Office of Puerto Rico, the National Archives in San Juan, the Institute for Puerto Rican Culture (ICP), and other partners. Nearly 80 professiona​ls from across the island – curators, historians, photographers, professors, scientists, government officials, archivists, conservators, and students – participated in lectures and workshops centered on advocacy and the identification, characterization, deterioration, and preventive care of photographic collections. Coverage that training was included in the Heritage Emergency National Task Force (HENTF) Puerto Rico's newsletter.​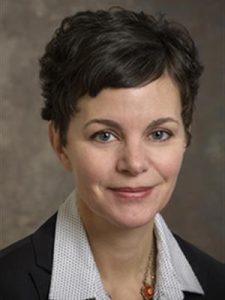 Wendy Bellion
Associate Dean for the Humanities, College of Arts & Sciences
Associate Dean for the Humanities
Professor of Art History
4 Kent Way
302-831-2793
Professor Wendy Bellion (Ph.D. Northwestern University) teaches American art history and material culture studies. She is also director of the university's
Center for Material Culture Studies
. Professor Bellion's scholarship takes an interdisciplinary approach to American visual and material culture, focusing on the late colonial and early national United States and exploring American art within the cultural geographies of the British Atlantic world and early modern Americas. Her latest book, 
Iconoclasm in New York: Revolution to Reenactment
 (2019), explores a history of material violence in New York City from the 1760s to the 1930s, tracing acts of political iconoclasm and the return of destroyed things in visual representations and civic performances. Her book 
Citizen Spectator: Art, Illusion, and Visual Perception in Early National America
 (2011), which was awarded the 2014 Charles C. Eldredge Prize for Outstanding Scholarship by the Smithsonian American Art Museum, examines the exhibition of illusionistic paintings and optical devices within post-revolutionary cultures of sensory discernment and undeceiving. Bellion is also co-editor (with Prof. Mónica Domínguez Torres) of 
Objects in Motion: Art and Material Culture across Colonial North America
 (2011), a special issue of the journal Winterthur Portfolio. She is currently working on a new monograph about visual culture and the early national theater as well as a co-edited volume on global eighteenth-century material cultures for Bloomsbury's Material Culture of Art series (forthcoming 2023). Her publications include essays on trompe l'oeil representation, sculpture, drawing instruments, theatrical illusion, and art-historical methodologies.
Professor Bellion taught at Rutgers University and the College of William and Mary before joining the University of Delaware in 2004. As the Terra Foundation for American Art/Institut National d'Histoire de l'Art Visiting Professor in 2015, she taught at the Université de Paris 7 (Paris Diderot) and the École Normale Supérieure. An elected member and Advisory Council member of the American Antiquarian Society, she has been awarded grants and fellowships from the American Antiquarian Society, Center for Advanced Study in the Visual Arts (National Gallery of Art), Henry Luce Foundation, Library Company of Philadelphia, National Endowment for the Humanities, Omohundro Institute of Early American History and Culture, and Winterthur Museum. She has contributed to exhibitions at the National Gallery of Art, the Art Institute of Chicago, the Newberry Library, and the National Museum of Women in the Arts. Appointed as a trustee of the Biggs Museum of American Art by the governor of Delaware, she serves on the editorial boards for Bloomsbury, the University of Delaware Press, and the journals Early American Literature and Studies in Eighteenth-Century Culture.
Professor Bellion advises graduate students in American art history and teaches graduate seminars on methods and historiography, iconoclasm, sculpture, the transcultural arts of the colonial Americas, and the material cultures of 18th and 19th century New York and Philadelphia. Her undergraduate courses include surveys of American art history and 18th-century art as well as seminars on fakes and forgeries, illusionism, and the Peale family.